New album Tides named RTÉ Radio 1 Album of the Week. Listen here
Cry Monster Cry spoke to The Dublin Gazette about the new album Tides. Read here
Cry Monster Cry announce new album Tides // Out 11 October
Cry Monster Cry announce new single Tides // Out 27 September
Cry Monster Cry announced as special guests to Mary Black for her Irish regional tour. Tickets available now
Cry Monster Cry announced as one of the headline acts of Parkonia 2019 in Switzerland. Tickets available now
Cry Monster Cry play Kilkenny Tradfest 2019. Tickets available here
Cry Monster Cry sold out German tour 2019
New Single "Citadel (Richey McCourt Remix)" is Out Now. Listen to it here
Germany Regional Tour Feb 2019
New single "Citadel" is out now. Listen to it here
Cry Monster Cry to play Dublin Unitarian Church. Tickets on sale now
HotPress Magazine unveil Citadel as track of the day. Read the review here
Cry Monster Cry sat down with The Dublin Gazette to discuss what is coming next
Cry Monster Cry play The Olympia Theatre, Dublin for A Night For Aware
Cry Monster Cry & Inni-K live at the CCI in Paris
The double headline show will take place in the historic chapel on site. Tickets available here
New single "Things We Can't Take Back" is out now
UK & Ireland Autumn tour announcement
Imelda May names Cry Monster Cry as one of her top 5 favourite Irish bands for campaign
The band's new single, "Things We Can't Take Back" has been included in a Spotify playlist curated by Imelda and sent out as part of a new campaign in association with Yangaroo Music and IASCA (Irish Association of Songwriters, Composers & Author.
Due to demand, Cry Monster Cry return to Dublin on Oct 13th at Button Factory
Cry Monster Cry join line-up for A Night For Chernobyl in aid of Chernobyl Children International
Cry Monster Cry & Friends in Whelan's, featuring special guests Danny O'Reilly, Roisin O, Ham Sandwich & The Solids in aid of Aware
Irish Examiner Weekend magazine cover
Cry Monster Cry announced as Special Guests to Bear's Den
Cry Monster Cry announced as Special Guests to The Riptide Movement at The Olympia Theatre, St.Patrick's day 2017
Cry Monster Cry sell out three dates in Whelan's
Cry Monster Cry join Mick Flannery for two shows on March 29th at the Riverbank Theatre, Kildare & March 30th at Theatre Royal, Waterford
Cry Monster Cry join Future Sounds Lineup at INEC Killarney
INEC Killarney in association with SPIN South West present 'Future Sounds' Ireland's newest Festival experience February 3rd 2017! Join us for one big celebration of infectious electro-pop and alternative soundtracks as we combine Festival Favourites All Twins, King Kong Company and Le Galaxie with up and coming duo Little Hours and Dancefloor giants John Gibbons and Dashka.
Cry Monster Cry announced for Other Voices 2016 Television Show & Music Trail
Dec 3: Cry Monster Cry live in The Other Room for Other Voices - An Chonair Bar, 3.30pm
Dec 4: Cry Monster Cry live at Other Voices Music Trail - Dingle Brewing Company, 2:00pm
Day Two at Eir Other Voices means a full afternoon at An Chonair Bar, where the IMRO Other Room plays host to six Irish music acts that are way past the Battle Of The Bands stages in their career, and ... Continue reading →
Cry Monster Cry join Glen Hansard & Friends on nov 29 in Vicar street for an evening to celebrate the life and music of Mic Christopher *Sold Out*
"We are truly honoured to be joining Glen and friends in this celebration of the life and music of Mic Christopher. Mic was a huge influence on us both growing up in Dublin. Richie was fortunate enough to see him perform live a handful of times, while an underage, 14-year old Jamie snuck into the launch of Skylarkin at Vicar Street back in 2002 when the album was posthumously released by Mic's friends and family. We are delighted to be taking to that same stage ourselves to pay respects to a songwriter and artist that means so much to us" - R&J
Jamie is curating the official Ireland Twitter account for the week
Ireland's Music, Art & Culture Magazine
Cry Monster Cry headline the Button Factory in Dublin *Sold Out*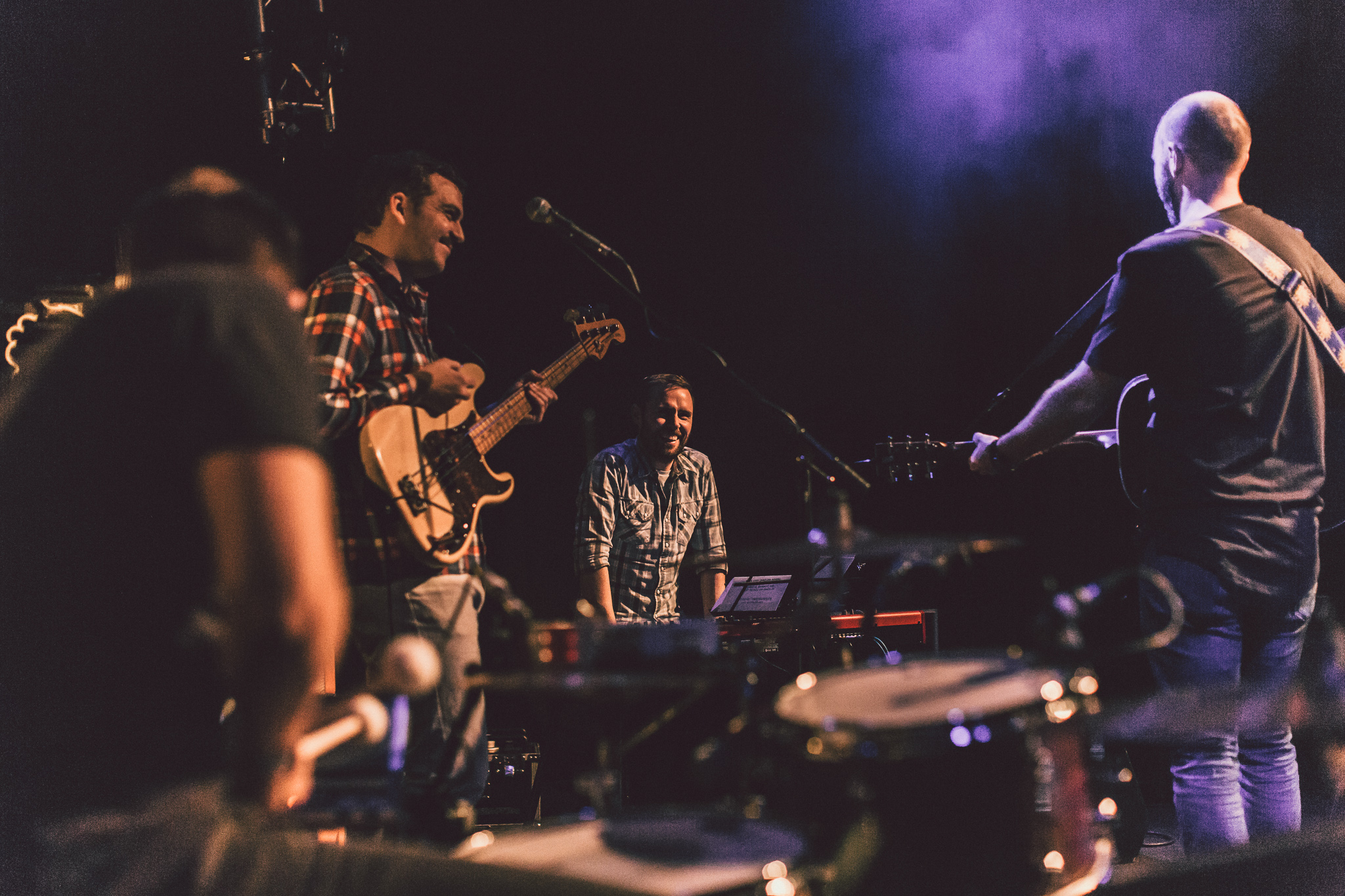 Sam Smith cover "I'm Not The Only One" on Today FM
A packed Dingle courthouse for Other Voices Music Trail 2015
RTE Arena interview & live performances of "Gelert's Grave" & "Starling"
Dublin brothers Richie and Jamie Martin join Ireland's arts and entertainment show RTE Arena to discuss their debut album Rhythm of Dawn
Cry Monster Cry on The Imelda May Show
Hot Press interview & live performances of "Postcards" & "Atlas"
With their album Rhythm Of Dawn on the shelves - and the bags packed for a jaunt around Ireland later this week - Cry Monster Cry stopped by the Hot Press Storeroom for a natter and a few tunes Richie and Jamie Martin, aka Cry Monster Cry, have just unveiled their stunning album Rhythm Of Dawn, which they'll be parading in live settings this week in The Roisin Dubh (March 13), Whelan's (14), Cyprus Avenue (15) and Dolan's (16).
Richie and Jamie join The John Murray Show for a special cover of Bruce Springsteen's Dancing In The Dark
Windmill Lane Sessions with Independent.ie
Windmill Lane Sessions Cry Monster Cry 05.04.15 'He's like a man with a fork, in a world of fucking soup," Noel Gallagher once said of his little brother Liam. Sadly, most of what Liam has said about Noel is unprintable. Boys will be boys, and brothers will be brothers, but shaven-headed Richie Martin doesn't bitch in the way the Gallagher siblings do.
Rhythm of Dawn is #1 in the iTunes Singer/Songwriter charts